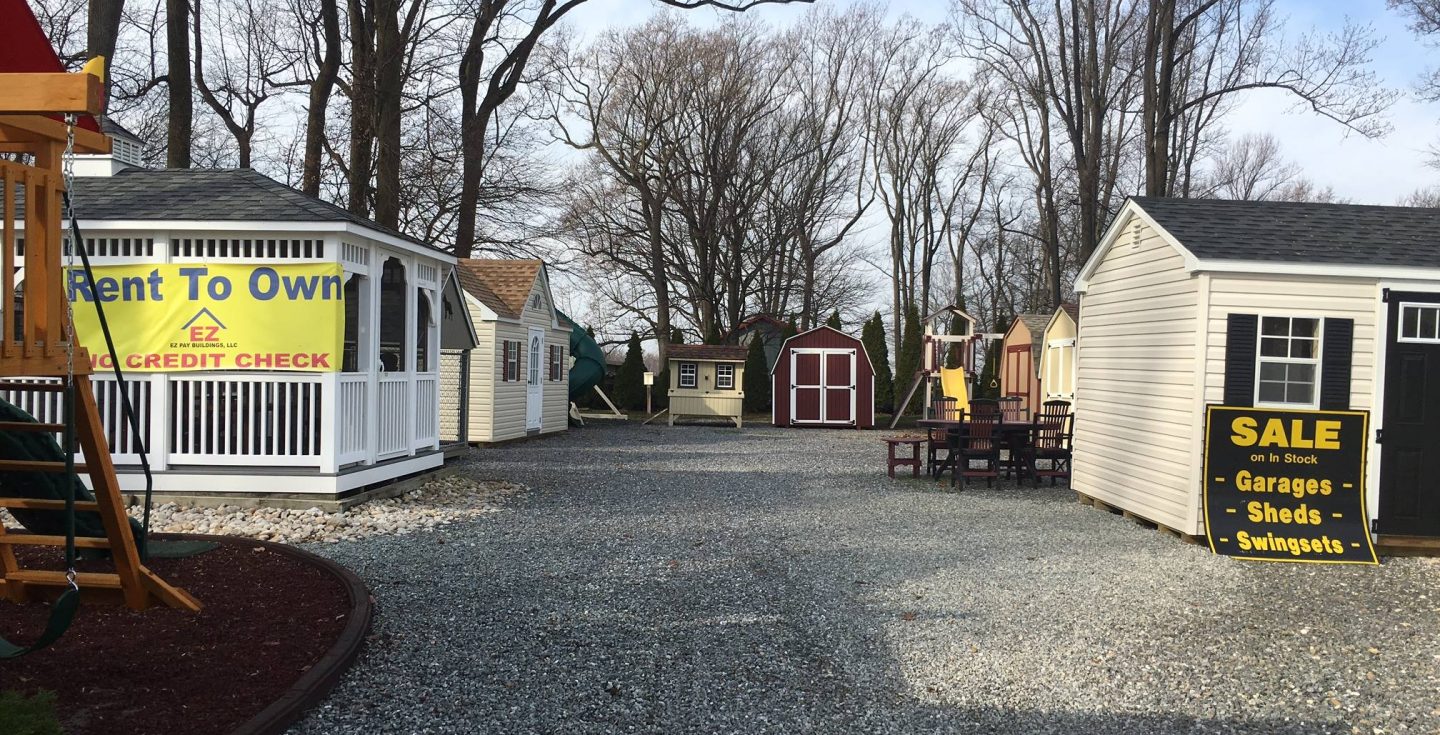 About Us
Amish Backyard Structuresis your online destination for sheds, gazebos, playhouses, garages, dog kennels, chicken coops and lawn furniture. Our structures are built on an Amish Farm amid the beautiful rolling hills of Lancaster County PA. Our custom structures and unique handcrafted furniture will add style and class to your home. All of the items you can purchase from Amish Backyard Structures are custom, handcrafted and made from real wood right here in the heart of Amish Country, Lancaster PA.
Customize Your Shed to Fit Your Needs!
We specialize in customized sheds and can take our standard structures and turn them into a custom shed built especially for you. Pictured above is a potting shed in our Quaker style; this roof design is ideal for added skylights, and the interior allows for a well-lit workspace. Simply figure out how much space you need to work in, add any additional options or ideas, and contact us for a free price quote.
Looking for a woodshed or pet shelter? We can frame an attractive opening in any of our shed styles, and add interior walls, shelving, or loft to suit your needs. If you have a specific idea in mind but can't find it on our website, send us an email with a description, or fax over a drawing and we'll give you a quote. We are not limited to options within a specific structure's style; we build dog kennel/storage shed combinations, custom chicken coops, playhouse and shed storage combinations, and more. You can come up with the idea, and we'll do the work of making it a reality!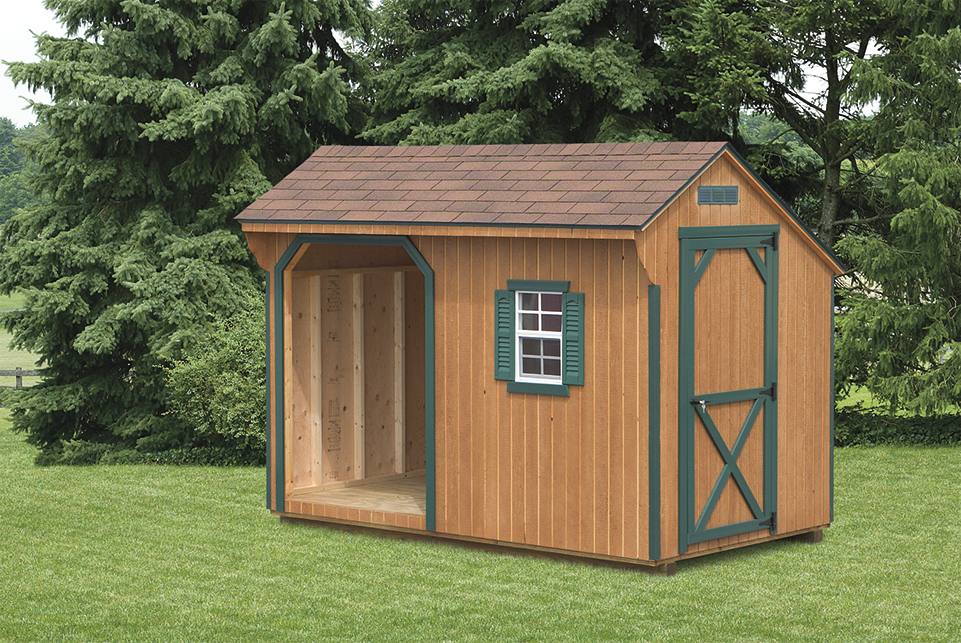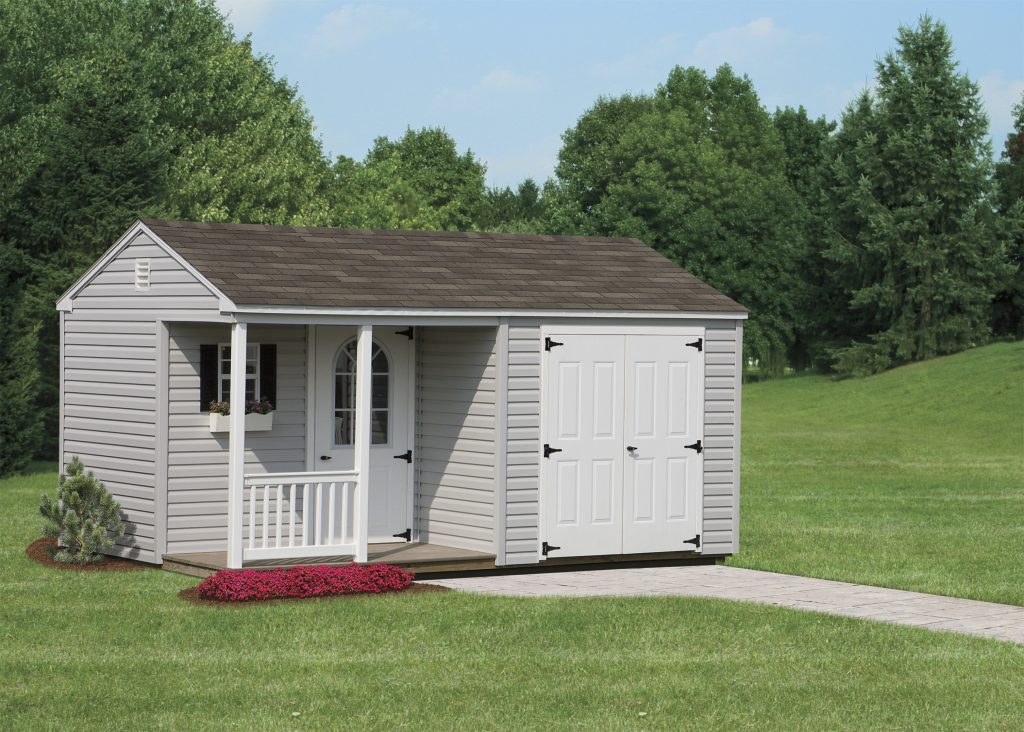 Maybe you want something more than just a storage shed….adding a 4 ft. porch onto the front of your structure might be the answer! A "porch shed" is a great option for combining a storage area with play and relaxation. You can add an optional wall in the interior to separate the two or keep it open for ease of access. This option works best with our A-Frame or Quaker style sheds.
The Pros & Cons of Doing It Yourself
Thinking about doing it yourself? Sure, you could build it. However, let's look at the total picture – honestly. You'll need to set aside a couple of hours for planning the design of your building and then creating a materials list. Let's not forget 10% extra for cutting waste and another 10% for unusable stock.
Now you head for Lowes to pick up your material (assuming you have a truck). Depending on how many miles it is, and how big your shed is, figure you'll make that round trip at least 3 times. And don't make any construction mistakes or forget anything or you'll be going back the 4th time. How much time (and gas mileage expense) do we have invested now and we haven't driven our 1st nail? Did you remember to pick up that new saw blade?
Figure with a Buddy, you could knock the shed together in a weekend. Add 16 hours for you and 16 for him. Add 32 hours for you if your buddy doesn't show up. And let's hope it doesn't rain. Ready for paint now? That will be a few more hours, plus paint, brushes, rollers, etc. (and another trip back to the store).
Now let's look at your finished product. Is it perfectly plumb, level, and square? If you use vinyl siding, did you remember to "hang" it with the required looseness to allow for expansion and contraction? Or did you nail it down tight? You'll be able to tell on the 1st hot day when your siding looks really wavy. Do your doors and windows operate smoothly and shut tight? On the inside, how does your construction look? Close tolerances with tight joints? Or big gaps?
How many hours total did you spend on the project, including driving for materials? At minimum wage, times your hours, what does that equate to? How much invested in materials, gas, and tools?
Consider This: All of our barns, sheds, and garages are pre-built inside our dry, well-lit manufacturing plant and delivered to your site fully assembled, finished, and ready for immediate use. Our sheds are built to the highest standards by our employees who do this day after day, building an average of 5 sheds/day or approximately 80 barns/ month. Yes, we have it down to a science.
Visit us at the Oxford Farmers Market