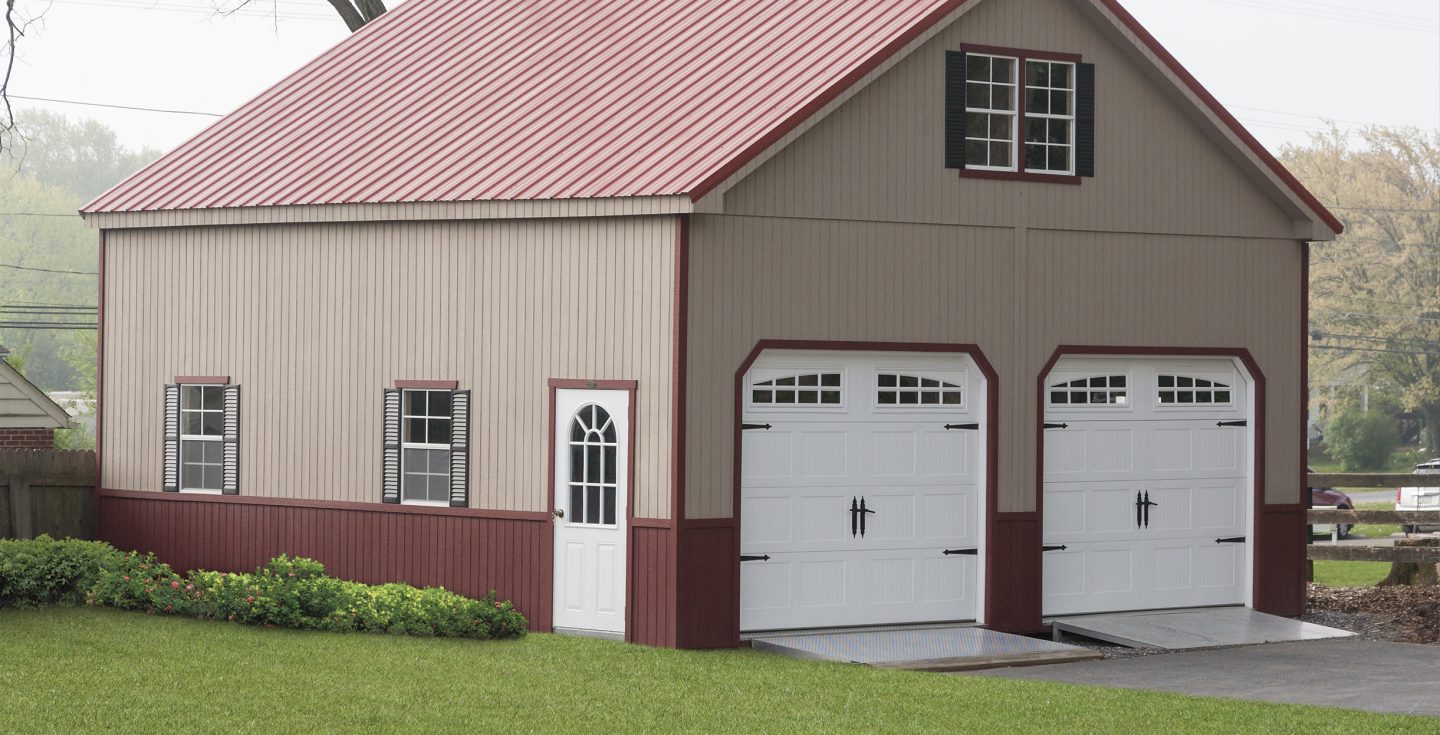 2-Story Double Wide Garages
Double your floor space! Our 2-Story double wide garage gives you a whole new storage level above the first floor. Park your cars in the garage and still have plenty of floor space. Available in 20′ and 24′ widths. Each 2-Story Double Wide Garage comes standard with two solid steel garage doors, 10′ high side walls, 1 pre-hung 11-lite side entry door w/ arched window, pressure treated floor joists and aluminum sill plates. Your choice of architectural shingles or metal roofs. It comes with its own wooden floor, or we will build onto your concrete floor for the same price. All pads, however, must be laser leveled. Available in both vinyl siding or painted wood exterior.  The vinyl siding is totally maintenance-free… no painting is ever needed.  Customize with options, accessories, and colors to make this garage uniquely yours.  Optional Metal Roofs with double bubble insulation are available. Please add 10% to the base price.

Note: All 2-car garage builds require you to Call 717-875-4412 for shipping and build quote. The state of Massachusetts prohibits us from building on-site.