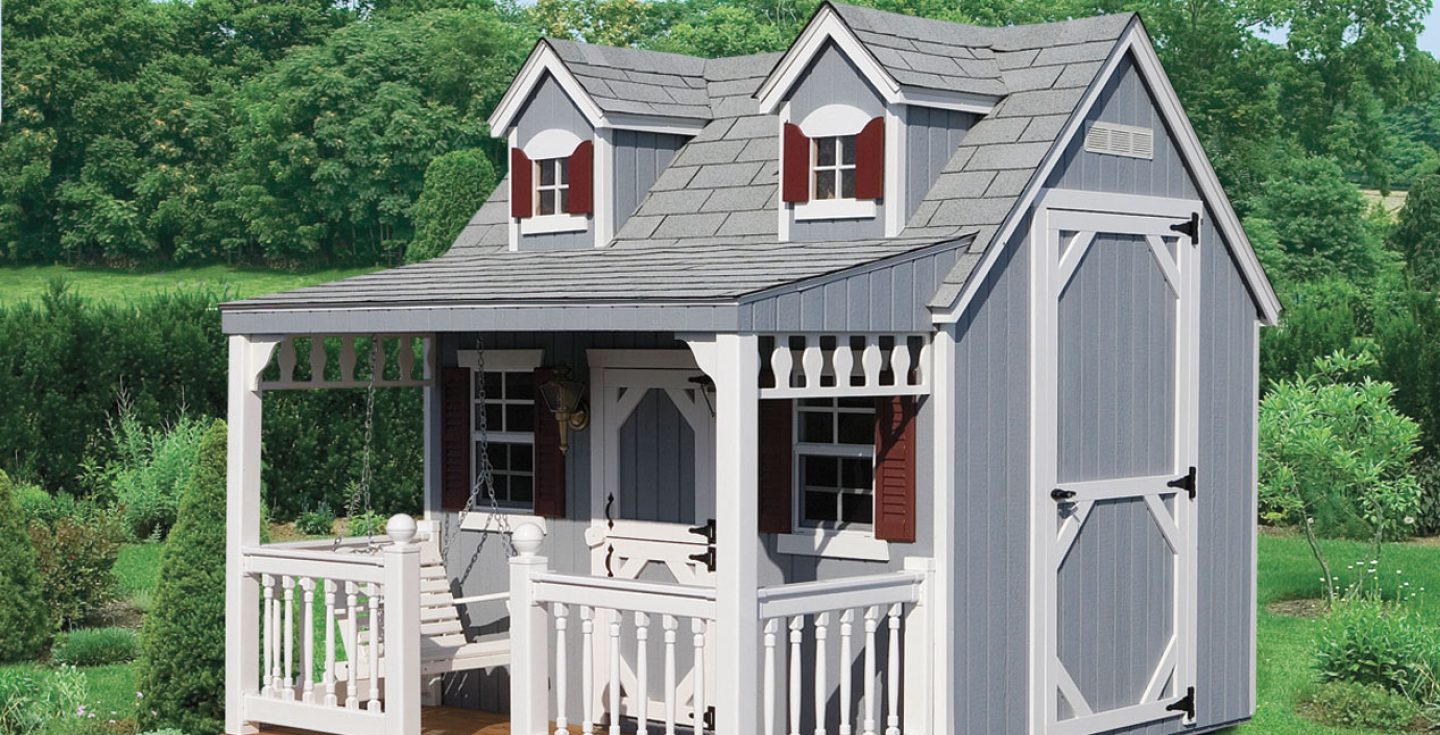 Cape Cod Playhouses
The Ultimate Unique Playhouse
For those families that are looking for a more sophisticated looking children's playhouse, our Cape Cod playhouses are for you. This unique playhouse comes in both wood and vinyl options. This is the perfect children's playhouse for families with boys and girls. Our Amish playhouses are built of quality Amish wood and vinyl and will last your children for years to come. Find out more information today about why our Amish playhouses will be the perfect backyard addition for your family.
Cape Cod Playhouse Customizations
We pride ourselves as a company in creating Cape Cod playhouses that can be highly customized to fit any family's needs. Our playhouse sizes start at 6×8 and go all the way up to 8×12, so you will have plenty of space for multiple kids playing in this unique playhouse. Feel free to customize any of the siding, trim, shutter, or roof colors on your outdoor playhouse. Your family can also include higher walls, double doors, custom chimneys, scalloped trim, porch swings, and outdoor lights to your custom Cape Cod playhouse. Our interior playhouse features include adding interior lights, insulated walls, laminated flooring, and lofts. For an extra fun feature, add a stained deck and vinyl railing to the outside of your Cape Cod playhouse.
Contact Us To Start Building Your Cape Cod Playhouse Today!
At Amish Backyard Structures, we have been creating intricate and customized playhouses for decades. All our wood playhouses are created with real quality wood found in the heart of Lancaster County. Our vinyl playhouses are crafted with quality vinyl materials we swear by. If you are looking for a hassle-free playhouse that will last no matter the weather, Amish Backyard Structures is the place for you. Call us today, fill out a contact form, or click on the wood or vinyl playhouse below to order your unique playhouse online today. We can't wait to deliver a Cape Cod playhouse to your door!