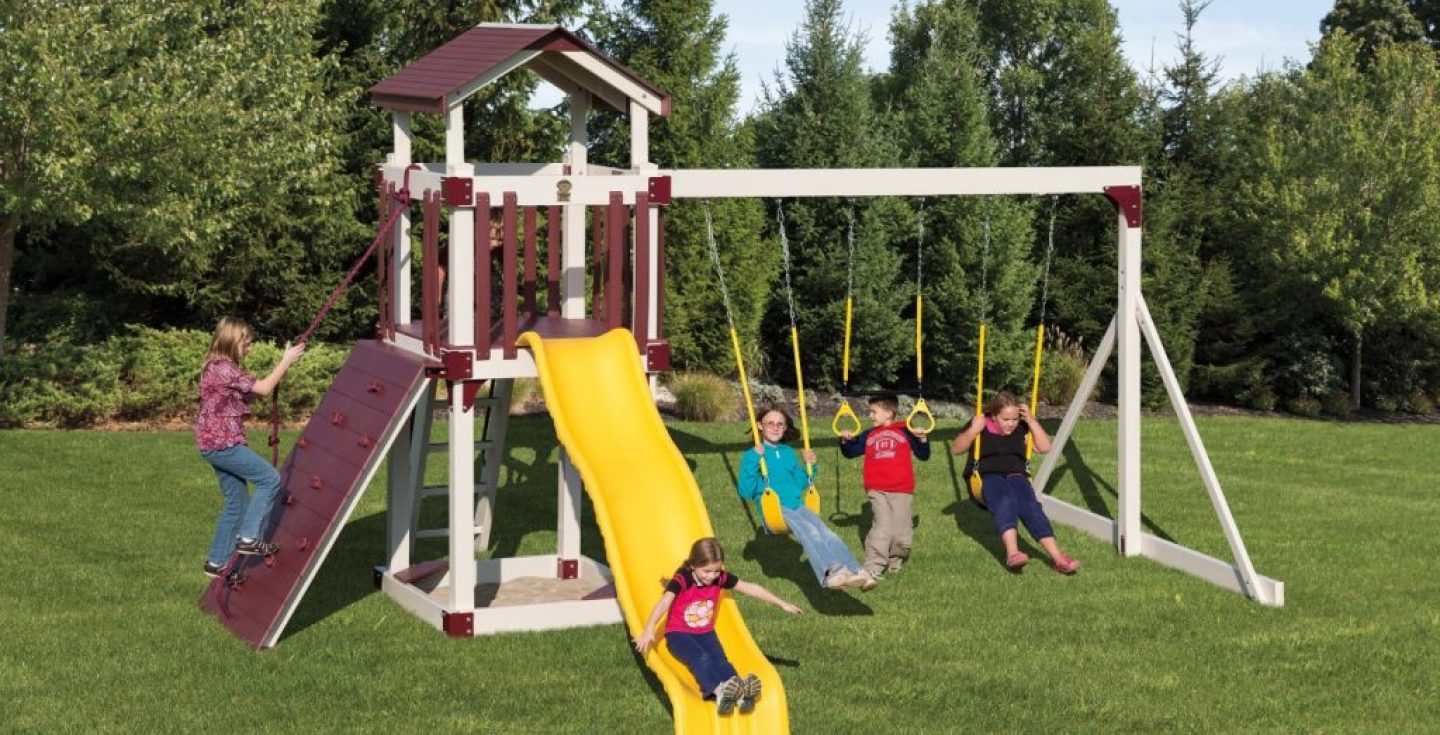 Swing Sets
Vinyl Swing Sets
Amish Backyard Structures proudly sells the Adventure World line of Swing Sets.  These models offer you environmentally friendly, maintenance-free vinyl swing sets for children. Choose from over 20 standard plastic playsets and swing sets or create your own custom playsets! You can add accessories like sliding boards, chutes, ladders, turbo slides, towers, tire swings, rock walls, monkey bars, and toys. We even offer colored rubber mulch, mats and curbing, sandboxes, and other equipment to help you develop a wonderful outdoor activity center.  Customize these playsets to what your child likes.  As your children grow, you can adjust the swing height and add additional customized play features.
Some key components of our playground equipment include:
Our equipment meets high construction safety standards
We securely affix wooden beams within each vinyl sleeve
The vinyl sleeves leave no exposed wood to rot or warp
We use stainless steel bolts
Our sets include two ground anchors for each swing beam
We employ sturdy metal powder-coated brackets that won't peel or rust away easily
Our sturdy swing hangers include spring clips for height adjustments
We cover the underside of decking and roofs with water-resistant vinyl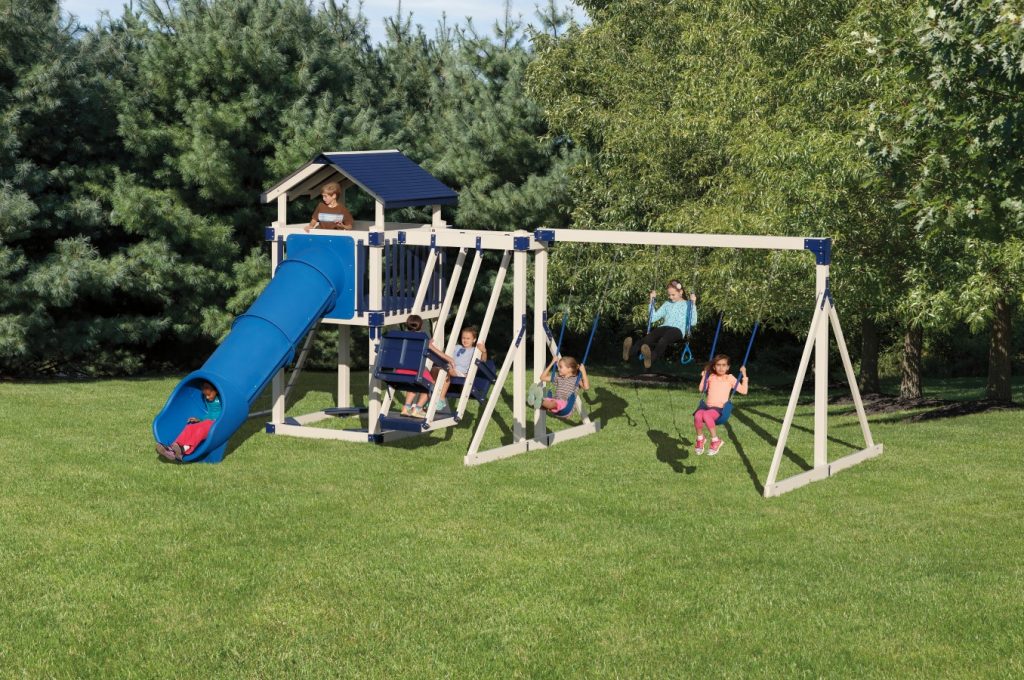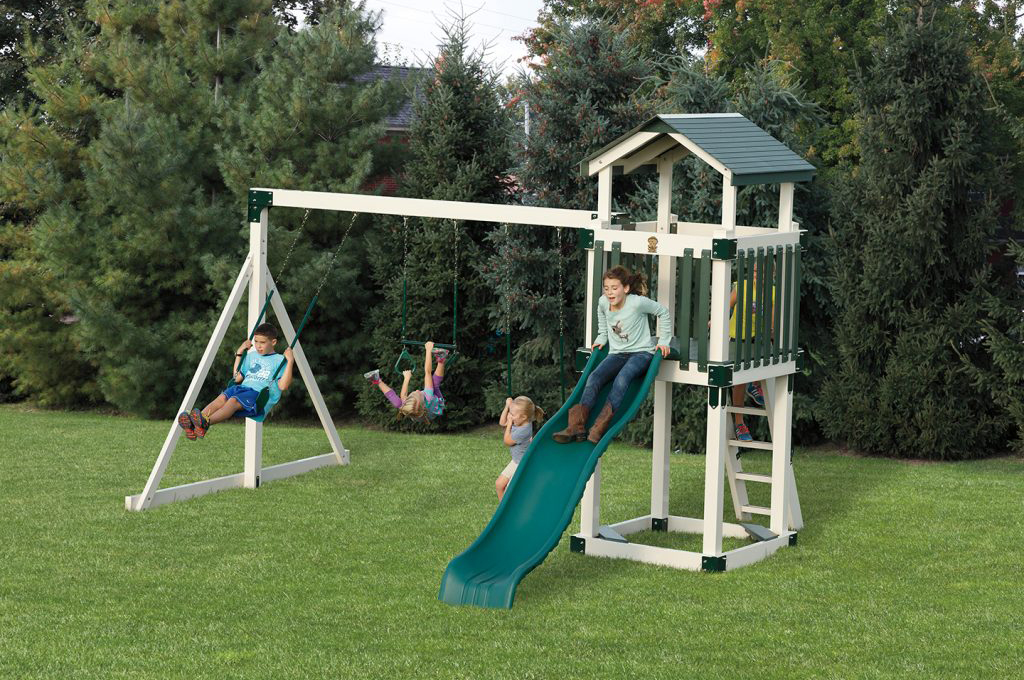 There's no debating the fact that children today grow up with unparalleled exposure to electronics such as computers, tablets, and video game systems. While electronic entertainment is here to stay, there's no substitute for good, old-fashioned time playing outdoors. Children need a break from screens and they need to get some fresh air and physical activity. While it may not be as shiny as a new video game, Adventure World playsets have been thrilling kids for years past and years to come.  Consider an investment into your child by way of a brand-new king's swing set.